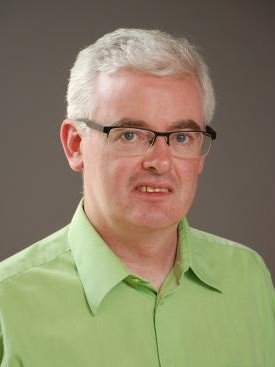 Professor Joseph Leydon
Constituency
Teaching Staff
As a faculty member in the Department of Geography at the University of Toronto Mississauga, Professor Leydon teaches courses in each year of our program of study, including the first year introductory course and the fourth year internship course. He is very involved in student mentorship through his role as faculty advisor to the undergraduate student society and works closely with the career centre to promote student professional development. Professor Leydon is committed to experiential learning with particular interests in field work, supervision of student research projects, co-curricular activities and community outreach through his management of the Department's fourth year internship course.

Professor Leydon holds a B.A. (Hons.) from the National University of Ireland (1987); M.A. (Hons.) at National University of Ireland, (1989); and Ph.D from U of T, (1995).

Professor Leydon was first elected in 2013 and is currently in his third term as member of UTM Campus Council which ends on June 30, 2021, as well as current Chair of the UTM Campus Affairs Committee.