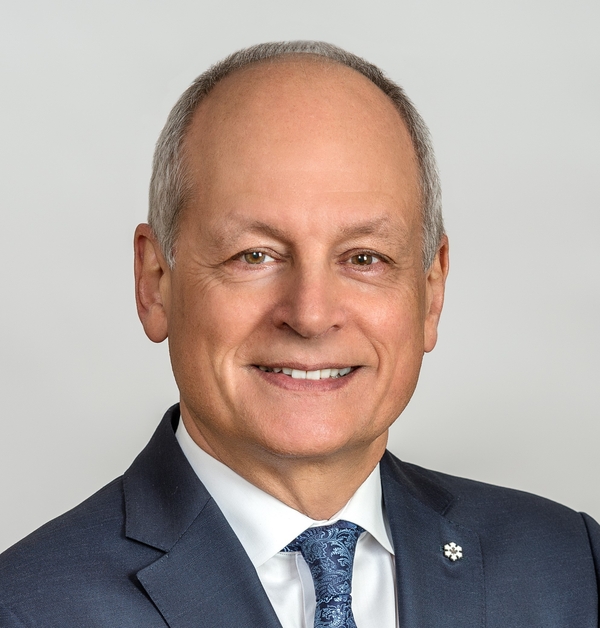 Professor Meric Gertler
Constituency
Ex Officio Governor
Meric S. Gertler began his term as the 16th President of the University of Toronto on November 1, 2013. Prior to that, he served as the Dean of the Faculty of Arts & Science—the largest faculty at the University—from 2008 to 2013, where he championed many important innovations in undergraduate teaching and learning.
He is a Professor of Geography and Planning, and the Goldring Chair in Canadian Studies at the University of Toronto. He is a co-founder of a large research program at U of T's Munk School of Global Affairs investigating the role of city-regions as sites of innovation and creativity in the global economy. His work engages in comparative analysis of North American and European cities to understand how local social and cultural dynamics create the foundations for economic success and prosperity.
President Gertler has served as an advisor to local, regional and national governments in Canada, the United States and Europe, as well as to international agencies such as the Organisation for Economic Cooperation and Development (Paris) and the European Union. He has authored or edited nine books, including Manufacturing Culture: The Institutional Geography of Industrial Practice and The Oxford Handbook of Economic Geography (with Gordon Clark and Maryann Feldman). He has held visiting appointments at Oxford, University College London, UCLA, and the University of Oslo. Currently, he serves as chair of the Working Group on Higher Education-Business Research Partnerships of the Business-Higher Education Roundtable. He is also the campaign cabinet chair for the education sector of the United Way, Toronto & York Region; a trustee for the Hospital for Sick Children; and a member of the board of directors of MaRS Discovery District; Waterfront Toronto; and Mitacs, a national non-profit research and training organization.
A graduate of McMaster University (BA), the University of California, Berkeley (MCP) and Harvard University (PhD), Professor Gertler was awarded an honorary doctorate from Lund University, Sweden, in 2012, from Shanghai Jiao Tong University, China, in 2017, and the Université de Montréal in 2019. He is a Fellow of the Royal Society of Canada, the Academy of Social Sciences (UK) and a Corresponding Fellow of the British Academy. He received the Award for Scholarly Distinction in Geography from the Canadian Association of Geographers in 2007, and in 2014, both the Distinguished Alumni Award from the University of California, Berkeley and the Distinguished Scholarship Honor from the Association of American Geographers (AAG). In December 2015, Professor Gertler was appointed to the Order of Canada.