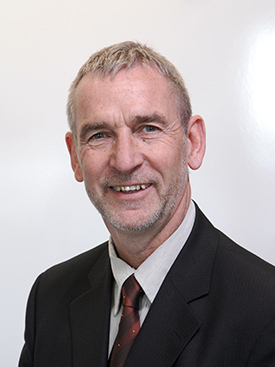 Professor Emeritus Ian Orchard
Professor Emeritus Ian Orchard holds a Doctor of Science degree (1988), a PhD (1975) and a B.Sc. (1972) from the University of Birmingham England. An expert in insect neurobiology, Professor Emeritus Orchard has been funded by NSERC since 1980 and has chaired the NSERC Animal Physiology Grant Selection Committee. He previously served as the Vice-President and Principal for eight years (2002-2010), and was the University's first Vice-Provost, Students (1998-2002). He also held positions as Vice-Dean and Associate Dean in the Faculty of Arts and Science.
Professor Emeritus Orchard is a distinguished biologist who brings a proven track record as a student-focused administrator and extensive knowledge and experience of UTM and of the University as a whole. In 2010, the Ian Orchard Student Initiatives Fund was established to support university recognized students groups who have inspiring and engaging projects or events that enhance the student experience and foster a sense of campus community.