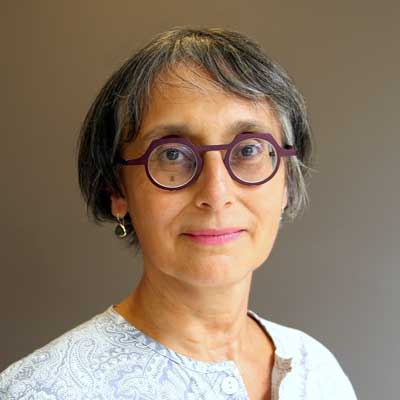 Professor Amrita Daniere
Professor Daniere holds degrees from Harvard University (Ph.D. 1990 and M.P.P. 1984) and Dartmouth College (A.B. 1981). Professor Daniere's research focuses on the development and implementation of policy and planning in urban areas of the Global South. She recently served as co-director of a five-year $2.5 million International Partnership for Sustainable Societies IPASS grant funded by SSHRC and IDRC (2014-19) which supports a network of academic, governmental and nongovernmental entities to collaborate on research related to building urban climate resilience in Southeast Asian cities.
Professor Daniere has served in several administrative roles, including Director of the Programme in Planning, Department of Geography (2002-05); Chair, Department of Geography UTM (2006-10); Graduate Chair, Department of Geography & Programme in Planning (2007-09); Vice-Dean, Graduate, UTM (2009-14) and Vice Principal, Academic & Dean, UTM (2016-19). She is the recipient of the University of Toronto Green Ribbon Award 2013, a seven-time recipient of the University of Toronto at Mississauga Dean's Merit Award, and a five-time recipient of the Faculty of Arts & Science Dean's Excellence Award
Since joining U of T in 1995, she has been a Visiting Associate Professor, Department of Geography, Middlebury College, Vermont 1999-2000; and a Visiting Scholar, Department of Urban Studies and Planning, Massachusetts Institute of Technology in 2005-06. She is affiliated with the Asian Institute at the Munk School of Global Affairs and, in the past, was cross-appointed to the Cities Centre (previously the Centre for Urban and Community Studies), University of Toronto. Professor Daniere is a member of various professional associations, including being a Registered Professional Planner in Ontario and a member of the Canadian Association of Geographers.