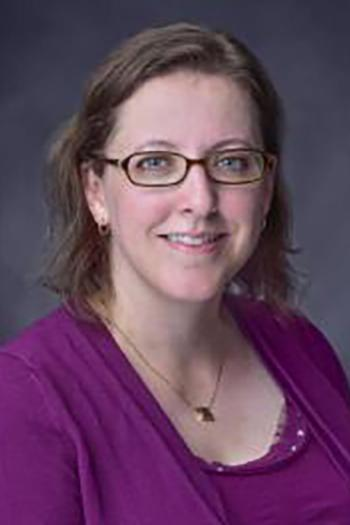 Dr. Rachel Sturge
Constituency
Teaching Staff
Professor Rachel Sturge is an Associate Professor in the Department of Biological Sciences. Dr. Sturge completed her doctoral degree at the University of Maryland, Baltimore County in 2013, studying a recent speciation event in New World orioles through genetics and vocalizations. After this, she worked as a sessional instructor at multiple institutes in Baltimore, Maryland before becoming a doctoral fellow at Cornell University in 2015. Since her appointment to UTSC in 2016, Dr. Sturge has taught courses in ecology, animal behaviour, global change and conservation biology.
Believing strongly that students learn best when offered the chance to practice applying concepts in a classroom setting, Dr. Sturge includes active learning in all her lectures and tutorials. She also believes in giving undergraduate students the opportunity to conduct research in the pursuit of their degrees and has supervised numerous undergraduates in writing papers / conducting research into field ornithology or pedagogical practices.
Dr. Sturge is one of the faculty advisors for the Journal of Natural Sciences at the University of Toronto Scarborough, sits on her department's curriculum and teaching evaluation committees, and is the program supervisor for both the integrative biology specialist and biology major programs in her department. She is also a volunteer field researcher at Tommy Thompson Banding Station and sits on the directors' board for the Nipissing Naturalists club. Dr. Sturge is currently a member of the Alumni Leadership Team for the Center for the Integration of Research, Teaching and Learning (CIRTL).