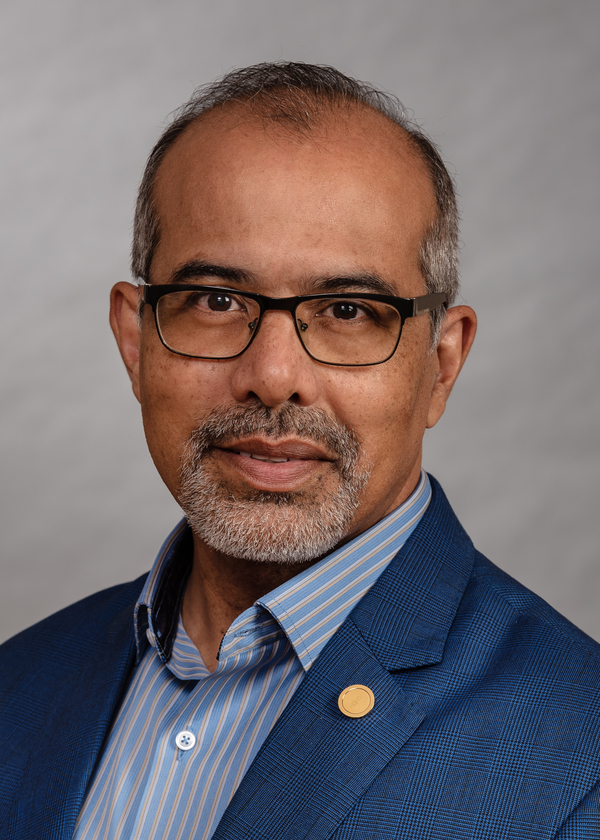 Dr. K. Sonu Gaind
Constituency
Teaching Staff Governor (elected)
Dr. Gaind is a Professor in the Temerty Faculty of Medicine at the University of Toronto and Chief of Psychiatry at Humber River Hospital, and clinically works as a psycho-oncology consultant. He is co-Director of the Adult Psychiatry & Health Systems Division, Chair of the Ontario Medical Association Relativity Advisory Committee, a Past-President of the Canadian Psychiatric Association, the Ontario Psychiatric Association and of PAIRO, and President-Elect of the Canadian Association of Social Psychiatry. He represented Canada internationally as a Board Member of the World Psychiatric Association from 2017 to 2020, and in the more distant past represented the country on Canada's two first International Physics Olympiad teams.
Dr. Gaind has been actively involved in health policy development and advocacy since residency, and has been recognized with numerous regional, provincial, national and international awards for his teaching, advocacy and impact. He has helped form health policy and engaged medical colleagues and the public to be more aware of and advocate against policies that stigmatize and discriminate against the mentally ill and marginalized populations, and has spearheaded system wide changes to improve resources and models of care for needed mental health services.
Dr. Gaind is a graduate of the University of Toronto Faculty of Medicine, a Distinguished Fellow of the American Psychiatric Association and an Honorary Member of the World Psychiatric Association.