Helpful Tips for Updating Your Permanent Address in ACORN
The Office of Convocation will be couriering diplomas to 2021 graduates. It is imperative that your permanent address is up-to-date and correct in ACORN.
When you log into ACORN, click on Profile & Settings,
> then Address, or Display and Update Addresses and home phone number;
> then click on the pencil icon on the right-hand side of Permanent Address.
This will be the screen you see.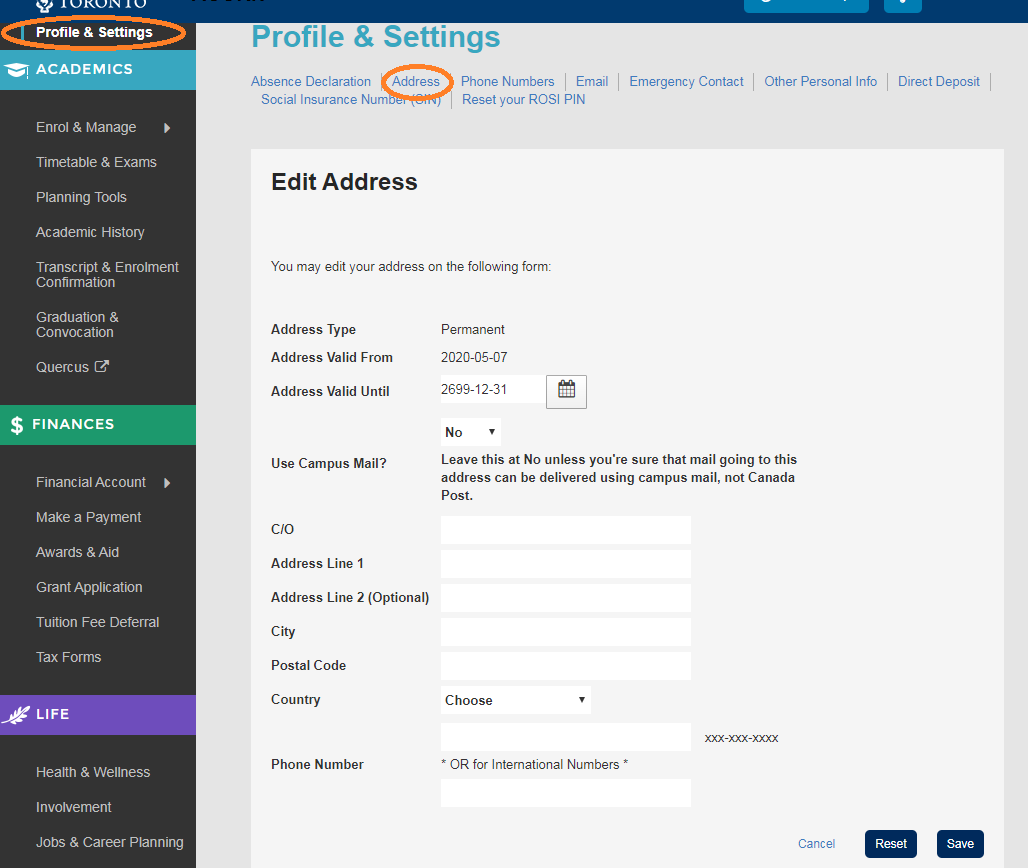 Complete all fields, including a telephone number local to the delivery address and click Save.
TIPS
Couriers cannot deliver to a P.O. Box

Include suite or unit numbers separately (eg. 100 University Avenue would be entered on line 1, and Suite 522 would be entered on line 2)

If your building requires couriers use a buzzer code to deliver packages, include it!
Include a valid, local telephone number in case the courier company requires more information to deliver. Your diploma will not ship without this!

An adult must be available to receive the delivery and sign (or to follow the protocol at the time of delivery set by the courier company)

Deliveries are made during regular business hours. Please check that the address selected meets this requirement

For addresses in Asia, please write your address in English in ACORN; for added assurance but optional, you can then email the Office of Convocation with the following information:

Your full name

Your student number

Your address written in English

Your address written in the language of the country where it will be delivered (Chinese, Korean, etc.)

A telephone number local to the delivery address
We will print the International address and affix it to your diploma envelope along with the English address.
Taking a few moments now to ensure your address is correct will prevent delays and surcharges once your diplomas has been shipped. Please see below for some samples of correctly entered addresses.
Sample Canadian Address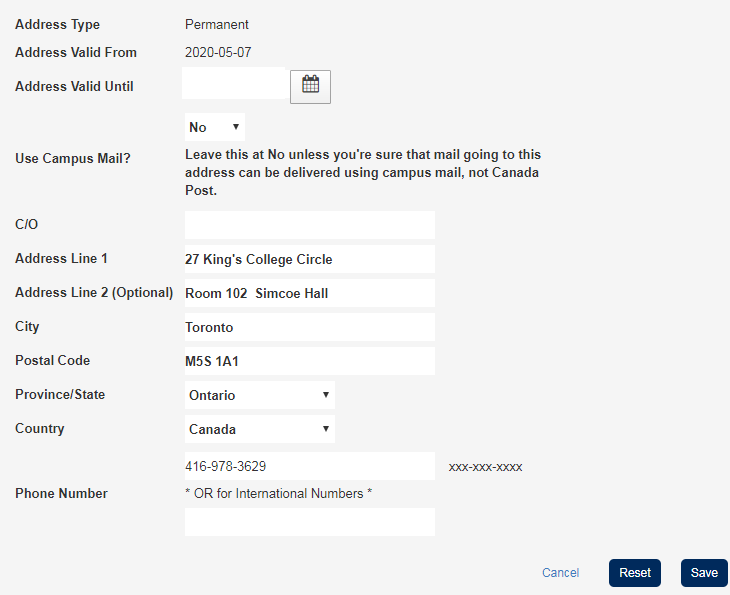 Sample International Address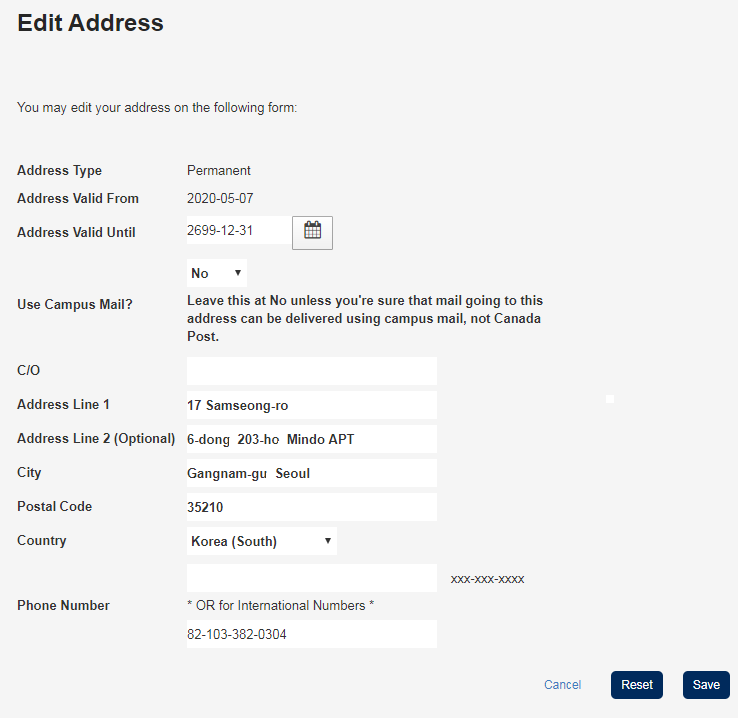 If you have questions, please contact the Office of Convocation as soon as possible.